A proud cornerstone of Cisco Investments is our strong connective tissue with entrepreneurs, storied and emerging VCs, CIOs/CISOs, financial advisors and broader investor community. Sometimes, these relationships unlock a strong force. Such was the case six months ago when I was introduced to Valtix through an angel investor in the company.  During that first meeting, three elements resonated loud and clear:
First, Valtix represented a cloud architecture in the purest form with network security that's for the cloud and born in the cloud. The Valtix Cloud Firewall provides elastic, automated and ephemeral network security that can be spun up and down as nimbly as spinning up a cloud compute instance. The ability to provide these capabilities across multiple clouds and managed through a centralized Valtix SaaS controller pointed to a team that thrived on problem solving. This is network security fundamentally reimagined and delivered similar to how compute was first delivered from cloud.
Second, the tight-knit team of co-founders, CTO Vishal Jain; Vijay Chander; and Chief Architect, Praveen Patnala, brought strong DNA in networking, security and cloud – expertise gained and hardened at platforms including Cisco and Google Cloud. With Patnala, a former engineer on the Google Cloud platform; Chander, well versed in cloud firewall; and Jain providing cybersecurity and networking intelligence, this "expertise triad" is what has enabled Valtix to stand up a cloud-native security company by applying a networking security foundation within a cloud construct.
Their complementary talents and uncanny personal chemistry surfaces in every interaction — the kind in which each might complete the other's sentences. After all, they've been associated for 20 years, having met in 2002 at Cisco-acquired Andiamo.
Third, as IT compute continues to require more purpose-built egress and east-west security, the network security market they are currently disrupting represents a multi-billion-dollar opportunity – one that has never before been more critical for Cisco's end customers (with evolving network security complexities).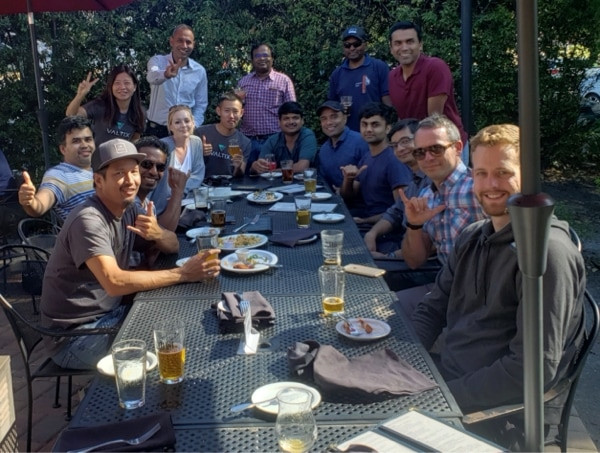 Bringing a Bold and Elegant Vision to Market: Security Born in the Cloud
Valtix draws its name from the three elements known for their strength and elasticity — Vanadium, Aluminum and Titanium — forming the perfect metaphor for today's cloud-based network security, which must be strong enough to secure the entire enterprise system but agile enough to flex in the dynamic cloud environment.
Workloads are not only transitioning to the cloud but increasingly being created and consumed in the cloud. In turn, the network security systems around these dynamic applications and workloads must also be spun up in the cloud to adapt and meet the new demands. Firewalls and other on-prem systems that rely on perimeters no longer suffice to capture the unique needs of the more fluid cloud-native system.
"The cloud is really perimeter-less, but the existing solutions are box-based and don't work in this new environment of a perimeter-less world," says Jain. "The cloud is all about agility and being dynamic, but the old security solutions couldn't make that same leap. This was an unsolved problem that we knew we could tackle."
Knowing what they had was much more than just network security, the co-founders developed a customer-centric philosophy that's "more than just the technology consolidation but about the customers' security processes," says Jain.
So they focused on developing a system around the three D's: Discover, Deploy, Defend. The cloud-based security system has to be able to discover new applications running in the cloud, identify how they're connected to the network and discern their security disposition. It also has to deploy network-based security in the cloud with a single click using a service; and it needs to defend against attacks using a comprehensive stack that can perform decryption and content scanning seamlessly.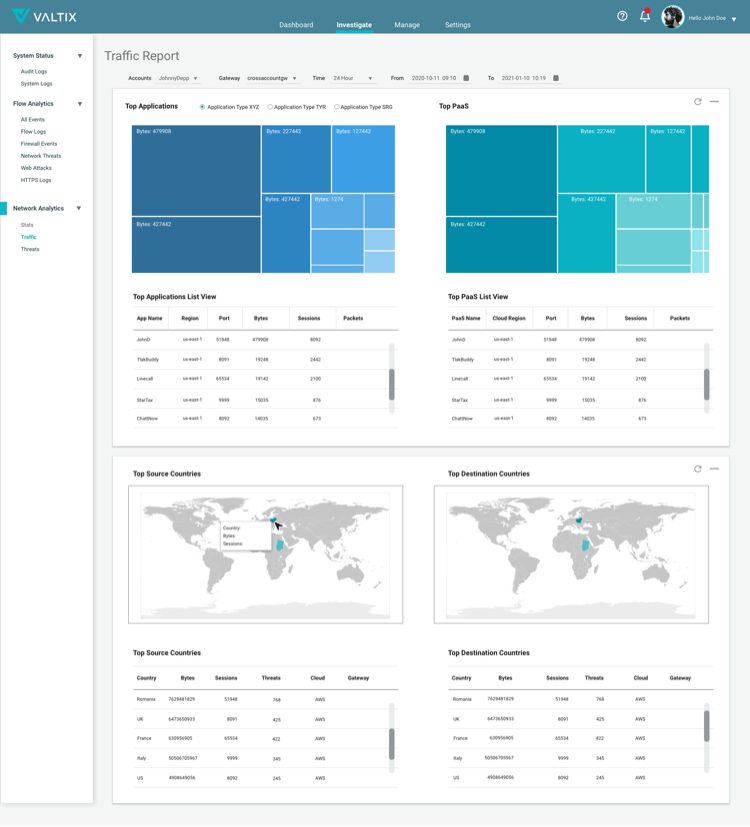 From Stealth Mode to Frenetic Customer Adoption
After emerging from stealth mode and $14 million in Series A funding in 2019, the Valtix co-founders brought on powerhouse CEO Doug Murray in 2020, the former chief executive of Big Switch, which was acquired by Arista.
"I wanted to go back into another early-stage company, so I spent several months researching what I wanted to do next," says Murray. "Cloud was at the top of the list. When one of the VCs that invested in Valtix introduced me to Vijay, Vishal and Praveen, and I saw the way the three founders played off each other, I knew this was something exceptional."
Within the first quarter of selling, the team landed multiple enterprise customers with a sales cycle averaging less than 90 days. "With customers who are further along in their cloud journey, the platform resonates deeply and quickly, so the sales cycles tend to be quite rapid," says Murray.
Valtix has particularly resonated with CloudOps teams focused on cloud-native systems that are delivered as a service. The startup has also gained the attention of security teams who are looking for best-in-class security, compliance and egress management.
"The cloud team responsible for maintaining that cloud infrastructure acts as the champion, bringing in the security team who says, 'OK, it checks all the boxes.' That's why we've been able to move so quickly," says Jain.
According to Murray, the application network-based security will become "increasingly pervasive, especially as more people move to the cloud. We're seeing this market growing by double digits, and we believe that by 2024 and 2025, it will be a $4 or $5 billion industry," he says.
Jain agrees, noting that in the future, he expects 80% of network security will be spent in the public cloud, and of that, 50% will be on solutions delivered as a service.
"From a compliance perspective, customers need to make sure that they're analyzing their traffic, so as more and more people move to the cloud, I think this is going to become just a hotter segment for both Valtix and Cisco," says Jain.
Next on the Horizon: Multi-Cloud Security for End-to-End Infrastructure
At Cisco, we are obsessed with solving the problem statements of our enterprise customers. Today, our customers require the flexibility to instantiate network security in multiple form factors, including on-prem firewalls, virtual firewalls and cloud-native firewalls, all managed from a centralized control plane.
Valtix's cloud-native focus and Cisco's hybrid/on-prem security stack deliver on that challenge with a naturally complementary solution.
I truly envision this company — built on both strength and agility — as providing the network security infrastructure to offer the ultimate, end-to-end, cloud-based experience for years to come. We are thrilled to move forward on this journey ahead with Valtix and the tremendous team driving this once-in-a-generation architecture.