Back in 2010, two friends were playing a game of squash and brainstorming ideas for a new startup – tossing around ideas for everything from cybersecurity to cloud to storage to networking. Back then, it was the early days of video streaming on mobile devices. YouTube, Netflix and other video services were becoming prominent and the iPhone had ushered in an era of content consumption everywhere. The friends saw the future of TV as a service running on the Internet. But with this emerging demand, they also saw new burdens placed on the carrier networks.
Over the next few months, the two homed in on this problem statement and envisioned an architecture that would embed compute and storage deep within the providers' networks to optimize video delivery for a superior viewing experience, while creating a next-generation Content Delivery Network (CDN) that would connect content and service providers.
With that premise in mind, the two friends Alon Maor and Dan Sahar, along with Yuval Shahar and Giora Yaron founded Qwilt, a company dedicated to pioneering video delivery technology to power the online entertainment revolution. Within a few years, Qwilt brought on investors including Accel, Bessemer, Redpoint, and Cisco.

Unknown to Maor and Sahar at the time, it would take them a decade to fully build out the tech, the ecosystem, the partnerships and the cloud services before their dream would stream to life.
Early Days of Qwilt: Founding the Streaming Video Alliance
When I asked Maor about those early days of Qwilt, there was one moment that stood out for him: "I remember when we were pitching our Series A round, there was one day where we were walking into the building of a big investor and I stopped and thought, 'We are just two people with a presentation and a business card.'"
Yet, the investors believed in their vision and soon the ideas found shape as strategies and architectures that gained interest from some of the world's largest content producers and carriers at the executive level.
While being first to market had its perks, Maor also talked with me about the challenges: "While we had this vision for this market, we were only a single vendor, and there is no 'market' if you're the only vendor," says Maor. "That's when we said, 'Why don't we create an alliance?'"
From there, the Qwilt team began laying the groundwork for what eventually became the Streaming Video Alliance (SVA). It was risky and bold decision — one that they knew would increase competition for Qwilt and require some of the world's largest carriers to work together for the first time for video streaming. After months of convincing early believers and negotiating with hold-outs, they finally had the signatures to make the alliance a reality, including Cisco, Comcast, Charter, Verizon, Disney (formerly MLBam), Fox Network, Telstra, and Yahoo!.
So, in February 2015, the first groundbreaking meeting of the Streaming Video Alliance kicked off – bringing together network operators, service providers, content rights holders and tech vendors to solve the critical challenges facing online video and to envision a better end-user experience.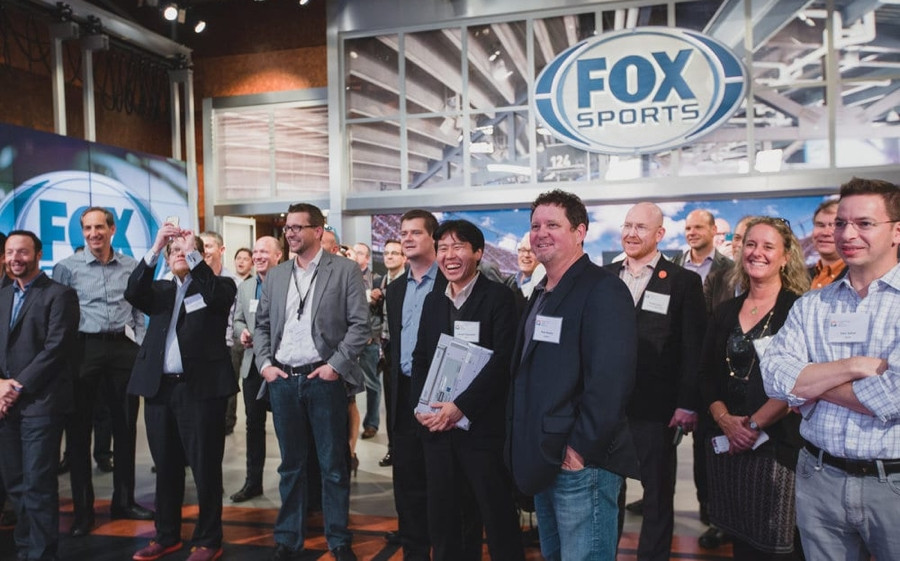 Qwilt's Technology: An Open Solution for Content Producers and Service Providers
Outside of their work in building a market, the Qwilt team was also hard at work making their own technology a reality - one that provided trust and visibility both for service providers and content producers.
For content producers, Qwilt wanted to provide the ability to use a single API to deliver content deep within the network. For service providers, they wanted to bring them back into the content delivery value chain, giving them the opportunity to generate new revenue.
So what does all of this mean for the end user? A superior experience.
"No matter the location, the time of day, the type of content — from streaming a movie on Disney+ to playing NBA2K on your PlayStation 5 - all users want the least amount of buffering and the fastest response time. With Qwilt, communication service providers can leverage the most efficient and highest quality network in place to deliver content from the nearest location to the end user" Maor says.
As Qwilt looks ahead to use cases with the open-edge cloud, they have a solid foundation already in place. "Our customers don't have to outsource their last-mile networks to cloud providers. We are going to see more and more use cases that require low latency and high bandwidth, CDN being the first."
Cisco + Qwilt: Instilling Trust and Building the Best of Compute and Storage
When Cisco first invested in Qwilt in 2014 as part of their Series D round, we foresaw explosive growth of video traffic on the Internet and were looking for innovative solutions to help our service provider customers optimize their capex and opex while maximizing the quality of experience for the end users. We felt Qwilt had the right talent and the right technology to help address this unique challenge for our customers. Maor's strong networking background and reputation from his time at Cisco leading product development and operations was a key factor as well.
In return, Qwilt was able to leverage Cisco to access service providers worldwide that they would not have been able to do on their own as a small startup. "Cisco brought credibility to Qwilt that we wouldn't have otherwise," says Maor. "Even if you have the best tech, there are few CTOs who would be courageous enough to risk their day job on an early-stage, small company like Qwilt."
Cisco helped the startup expedite processes, get deals signed and gain go-to-market perspective, bringing the best of operations, teams, and compute and storage solutions together.
After a decade in the making, we believe Qwilt is at an exciting inflection point. That's why we decided to make a follow-on investment in the company, helping Qwilt scale their next-gen technology.
On Leading With Passion, Vision and Transparency
For Maor, founding a startup offers the means to be a leader, and leading is exactly what he loves to do. "Life is short, and I truly believe that we should be spending our time connecting with others, especially those who share our passion and vision."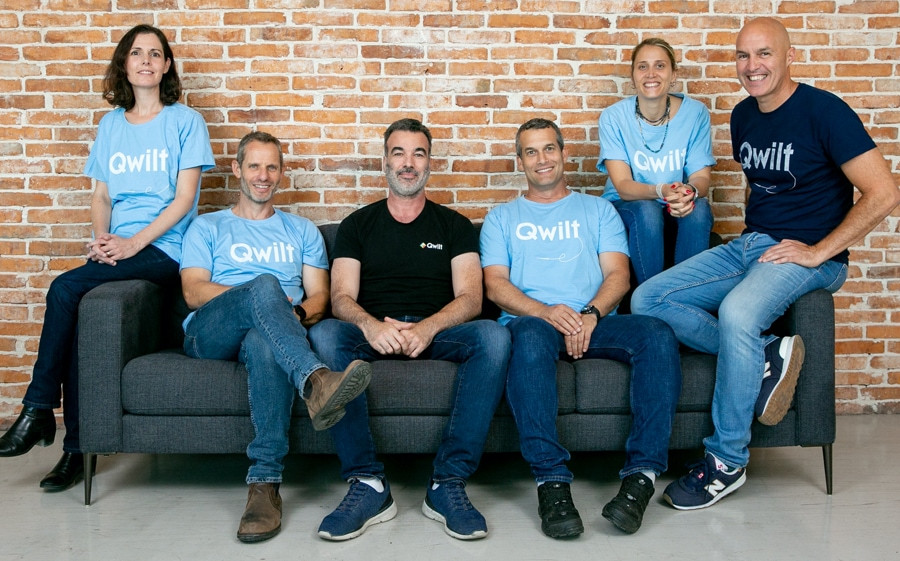 Qwilt's co-founder believes good leaders should be empathetic but also challenge their teams to produce the best quality product possible.
The other ingredient of a great leader, he says, is finding balance between optimism and paranoia. "As a leader, you need to be optimistic by nature because your optimism defines your team's reality. If I lose my optimism, I also lose my team's ability to operate. At the same time, leaders need a certain level of paranoia to stay conscious of worst-case scenarios so that you can prepare your team for what's ahead."
Maor knows that starting a company is a long journey, one that's hard to do on your own. "But by being transparent and open with the people around you, it allows you to put everything in perspective," he says.
We couldn't agree more and believe that with this latest investment, Qwilt is on the edge of transforming the future of content delivery networks.