Too often, enterprises spend significant sums on application development, deployment and planning, only to see a small fraction of users actually use the application. And convincing users to adopt newly released features? Even harder.
Traditionally, enterprises focus on improving application adoption through a combination of documentation, in-person training and post-deployment support. However, these methods are either expensive or produce only temporary results. Documentation shifts attention away from the application and quickly becomes out of date. In-person training produces an initial surge in adoption, but users forget, and continuous training is costly. A support operation requires a significant resource commitment, and enterprises would much rather address user experience issues upstream.
At Cisco, our team has seen how contextual, personalized and just-in-time guidance provided within the application reduces the need for these expensive methods, leads to higher ROI for in-house applications, and produces better renewal rates for customer-facing applications.
This is why we are thrilled to announce our investment in Whatfix, a fast-growing SaaS company that is taking an automated approach to improving adoption.
What's Special about Whatfix?
Whatfix is helping lead a market shift to data-driven, predictive models of Customer Experience (CX) improvement. As an example of this new data-driven model, an application will be able to offer a user personalized guidance at a particular point based on how similar users previously encountered an issue at the same point.
Whatfix automatically generates training content (videos, slideshows, PDFs) from in-application guides and existing knowledge bases, and then integrates content with an enterprise Learning Management System (LMS) of choice. This helps enterprises continually improve support and training, while reducing time and effort for learning teams.
Whatfix's Genesis
Whatfix began as a platform for web developers to build interactive guides. A few months and many community-authored guides later, SaaS startups and SMBs sought to deploy Whatfix guides within their applications. When I first met founders Khadim Batti and Vara Kumar in 2016, they had a growing self-service SMB business and were winning their first US enterprise customers.
To expand in the U.S. enterprise market, Khadim and Vara decided to build an inside sales model led from India. After several use case refinements, the team began successfully expanding to global enterprise accounts. They soon realized that they needed more robust enterprise-level features and a team that could help build and sell these features.
Around 2017, India saw a notable rise in enterprise software talent – largely alumni of B2C startups and R&D centers of global companies. Whatfix quickly tapped into this pool to hire employees focused on enterprise customer needs across engineering, inside sales and customer success.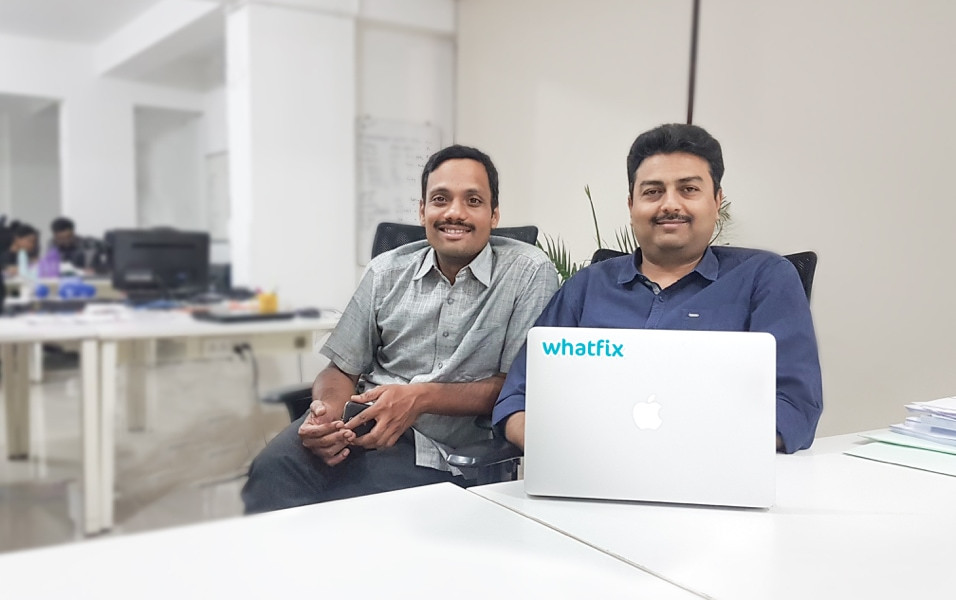 Whatfix Today
Now in 2019, Whatfix has a thriving partner ecosystem and a customer base across multiple countries, industries and verticals, including several Fortune 500 companies. Vara is now based out of Silicon Valley and armed with experienced enterprise sales, marketing and partner teams to rapidly expand Whatfix's global footprint. Vispi Daver, an early investor with a rich enterprise sales background, recently joined the team to head business development in North America. The Whatfix global leadership team today is a group of highly talented, data-driven individuals passionate about solving digital adoption issues.
Cisco is thrilled to partner with Whatfix and strengthen our commitment to CX. We look forward to working with the Whatfix team to accelerate digital adoption for both Cisco and our customers.