At Cisco Investments, we take pride in the fact that we can position our startups in high-quality events with some of our leading customers. Let me emphasize "high-quality" again. We believe that simply giving access to a customer is not enough to position a company for success. Impactful interactions mean that a customer is engaged, they actively participate in conversation with the companies they meet with, and they leave the meeting with a clear plan for next steps. Even better is when they come to the meeting with their homework done, and have the ability to give our startups feedback. Those are the kinds of customers that we like to work with.
We recently saw an example of this when we hosted Royal Bank of Canada (RBC) in a special pitch day with six of our portfolio companies: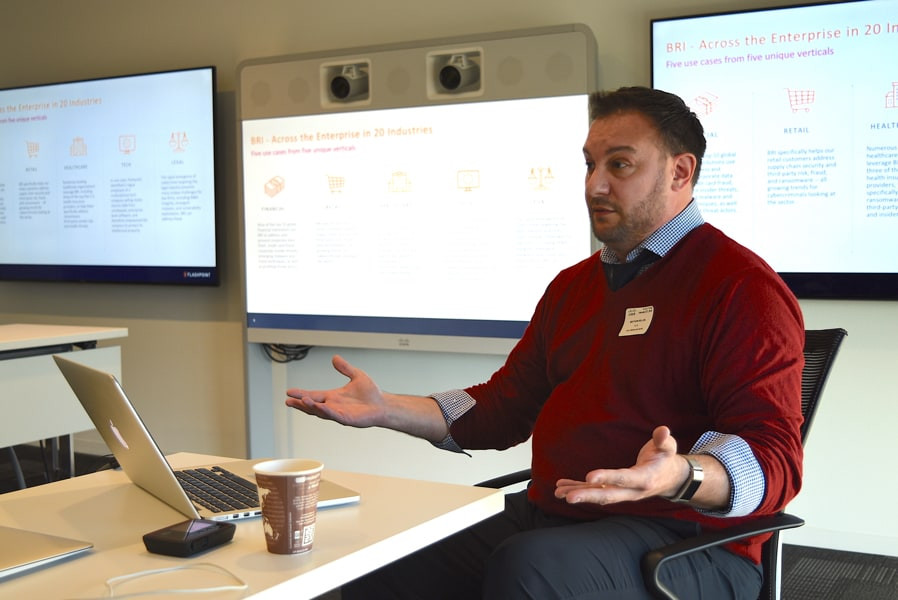 RBC is a multinational financial services company, the largest bank in Canada with over 16 million clients, and 80,000 employees. RBC is on the Financial Stability Board's list of global systemically important banks. Their financial products and services cover banking, investing, insurance, wealth management, capital markets, and investor and treasury services.
So, how did RBC help our startups?
Well, it's not every day that entrepreneurs get to pitch to a top-tier bank and investor. The six start-ups presented their pitches to RBC who came with a power-pack of security, operations and engineering experts. RBC was very engaged, and grilled our companies with hard-hitting questions about their solutions' underlying technology. Our startups had to explain why their solutions were better than their competitors, why they made the technological choices they did, and why they packaged their solutions in a certain way. I am proud to say that they all impressed, and showed why they can claim to be "Cisco Investments backed".
The event was also good for RBC - their security, engineering and operations leaders benefited from hearing about security issues and solutions from innovators in the field. Nothing beats face-to-face conversations, and the opportunity to meet directly with the founders of these companies gave RBC a level of insight that simply cannot be obtained in any other way. RBC wanted to follow-up with each of the companies that they met – a sure sign of the value of the interaction. Needless to say, we look forward to hosting them again.
At Cisco Investments, we aim to give our portfolio companies a distinct advantage over their competitors by giving them access to the world's most powerful enterprise resources through our ecosystem of customers, partners and internal teams. This RBC pitch day was exactly such an example..