Early on in my career, I worked for an energy company where I observed first-hand that the industrial sector was ready for a change. While many industries have shifted to mobile-first technology, the industrial workforce still largely relies on paper-based systems and stored generational knowledge to run their daily operations. I knew the industry was in dire need of a digital transformation. So, when my IoT colleagues flagged a new cloud-based, worker connectivity platform called Parsable targeting the industrial sector, it immediately piqued my interest. The more I learned about them, the more I saw the potential of this app to automate connectivity within a frenetic industrial environment.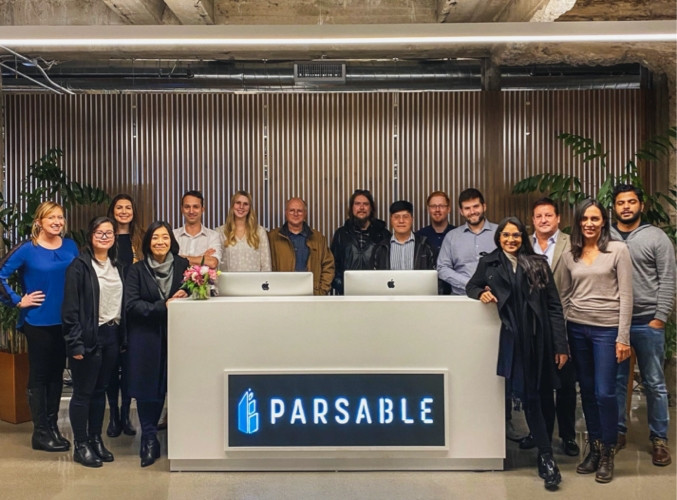 First, Parsable is unique in taking a horizontal approach in this space. For years, I'd seen point products that tackled small use cases effectively but with a narrow vision. I'd also seen other startups try to take a horizontal approach but fail by trying to be all things to all people.
Parsable was different. While their Connected Worker Platform is broad and allows for many horizontal use cases, they were executing extremely well given the flexibility of the platform and low-code features making it easy for all to use.  Between our conversations with customers and the extremely impressive expansion metrics, it became obvious to us that Parsable's customers agreed.
Second, I was excited to hear how Parsable was embedding contextual communications inside of their workflows. Here at Cisco, we believe this is the future of how people will work. This is especially true in the industrial environment, where employees are not communicating behind a desk or at a set time. You need  real-time communications that can keep up with the remote worker and follow the context of a complex workflow.
Also, many industrial workplaces are still grappling with the "grey tsunami" effects of a retiring baby boomer workforce that typically stores years of experience as tacit knowledge and uses few digital resources as backup.
The challenge then became how to harness a paper-based and tacit knowledge brain trust and transfer that knowledge using workflow automation with real-time contextual communications to the younger, tech-savvy generation now rising in the wake of the boomers.
For these reasons and more, I am excited to announce Cisco's investment in Parsable. To talk more about these driving trends and the future of our partnership, I recently sat down with Parsable's CEO, Lawrence Whittle.
What's driving the revolution behind workflow automations?
While paper binders and analog-based printouts once sufficed as training manuals for the average industrial employee, smartphones and tablets now serve as the tools of choice for the new vanguard of the industrial workforce.
"When you think about the industrial marketplace," Whittle says, "almost 30% of employees are late-stage baby boomers who have been retiring over the last few years and have a lot of tacit knowledge. So part of the reason that people need to use modern digital tools is to capture that tacit knowledge into a digital format. The second reason is when you think about the newer generation who's educated with smartphones and tablets, the concept of giving them a 6-inch binder is just not going to work. So you've got this demographic shift from an aging population in the workforce who's retiring very fast, and in comes a new generation who's just not used to working with anything other than mobile devices."
Driven by a desire for greater sustainability and efficiency, as well as a maturing of mobile technology and connectivity, mobile-based workflow automations integrated with contextual communications is hitting the industrial floor with greater urgency than ever before.
Communications technologies have served remote workplaces for years, but Parsable's Connected Worker Platform is unique in that it streamlines complex workflows by placing communication in context with conditions-based logic capable of triggering a real-time action.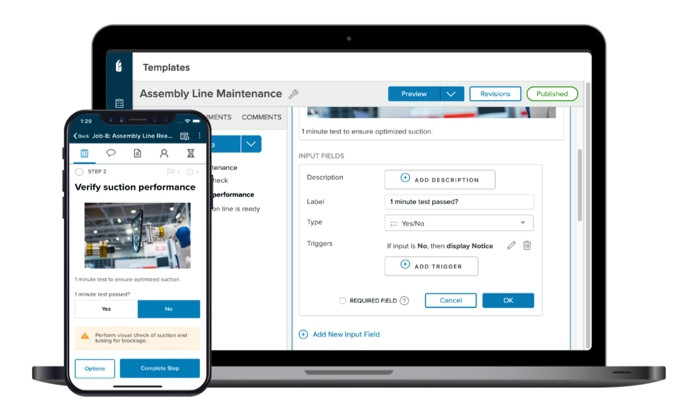 "What's occurring now is that people are executing workflows, typically with conditions, meaning if there's a situation where this occurs, then this is what you do. So the context of the collaboration is really what differentiates us from all the other collaboration tools," Whittle notes.
While the product was well-established in the market before COVID-19, in today's 'new normal,' its purpose has never been more applicable. With this investment, our plan is to team up Cisco Webex and Parsable to provide the day-to-day working tools of the remote worker with uninterrupted workflows, bypassing the need to switch across systems.
"Instead, they can communicate in context — not the episodic solution of, say, a scheduled Webex meeting every Thursday," says Whittle. "We now have front-office, back-office, real-time voice and video communication hitting context, and that's exciting."
Parsable's Connected Worker ecosystem can capture tacit knowledge of the boomer workforce; provide metadata by capturing analog data digitally; and integrate with legacy systems. On the other hand, point solutions, while long optimizing single-use cases in the marketplace, can't respond the same to an industry's vast range of connectivity demands.
"It's ecosystem connectivity versus optimizing one use case," says Whittle. "We want this to be a single pane of glass. I'm really, really excited for that to become a reality."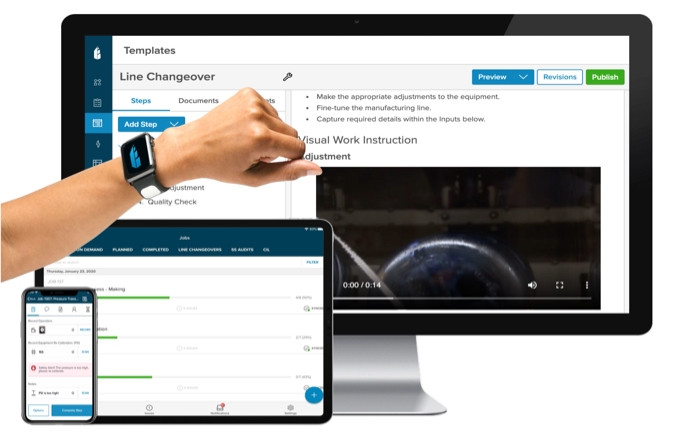 Sage advice for CEOs filling the roles of founders
Whittle stepped into the CEO role at Parsable as the first enterprise go-to-market person in the organization, a strength he cultivated from taking two companies public over a 30-year career in the industry.
One prime challenge for any CEO inheriting a role previously held by an early-stage company founder is how to make the transition as smooth as possible. As you can imagine, these hand-offs can be sensitive after founders have dedicated years of time and resources to build the product and company from the ground up.
For other CEOs who may find themselves in a similar position, Whittle recommends leaders manage expectations and gain a clear understanding of core competencies.
"I really wanted to align with the founders on what I was coming in to do, which is to now take the company to the next level in terms of the commercial go-to-market," says Whittle. "I wanted to make sure that there was a complement of skill sets and that those skill sets translated over time when the founders were ready to move on to new things."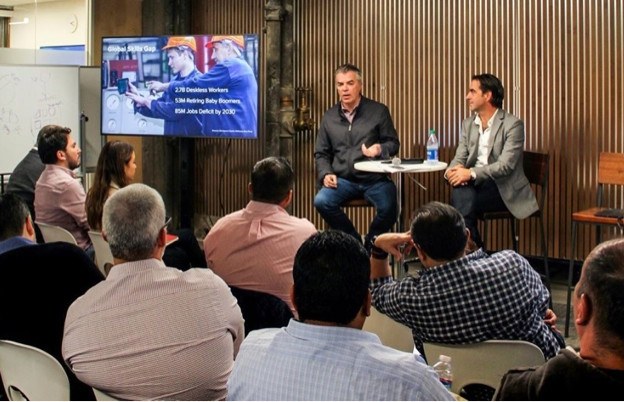 As a leader, Whittle also recommends founders and CEOs alike develop one critical strength that may surprise you: patience.
He explains that in the race to be first to market, startups often place the priority on speed over strategy. Yet, as Whittle has discovered, you need time to develop and test your hypotheses and to avoid making rapid pivots.
"Take the time to test and learn what's working," he says. "You also need to have a strong, clear hypothesis that you can test and learn from as guidance through the product journey."
While Silicon Valley has always been about "moving fast and breaking things," Parsable is all about the strategic approach. That's why they looked for highly established investment partners like Cisco — to win the long race over time.