The upheaval and uncertainty of the past few years have generated robust demand for digital solutions that are accessible anytime, anywhere. Rising to meet this demand, companies have made hefty technological investments in innovations accelerating digital transformation — specifically in Full Stack Observability (FSO), Cybersecurity, and Data Center Networking technologies.
Enterprises today find themselves navigating a landscape fraught with economic and geopolitical complexities. If they are to survive and even thrive in this unpredictable environment, it is more important than ever to future-proof their business through careful investments in specific technologies.
Against this backdrop, the Cisco Investments team will host EXPLORE 2023, a virtual summit on April 12, 2023 (9 a.m. – 10:10 a.m., Pacific Time) focused on The New Era in Enterprise. Tailored to Cisco customers, the summit will bring together visionary founders and thought leaders across Cisco and Cisco Investments to unearth insights into the innovations powering the new era of the enterprise and the importance of enterprises investing in these technologies now to stay operational today and in the future.  
Personalized VIP briefings
In addition to joining the event, Cisco customers can take advantage of personalized VIP meetings with top startups in our portfolio. In these sessions, we'll introduce you to the visionary leaders of these emerging companies whose solutions align with your priorities, providing a behind-the-scenes look at the innovations critical for enterprises to survive and thrive in any macro-environment. We'll also pair you with a Cisco Investments "tour guide" who will be with you every step of the way.
These VIP briefings are an ideal opportunity for innovative technology and business leaders driving digital transformation to gain access to emerging innovation. It's another benefit of attending the summit, whether you're a CIO/CTO, CISO, VPs of Security, Head of Strategic Innovation, VP of Infrastructure, VP of Engineering, VP of Product, CRO, or CMO.
Here are some of the themes and topics on the agenda:
Panel: Innovation Trends Reshaping the Enterprise Technology Landscape 
The innovation landscape is constantly evolving. These changes make it challenging for enterprises to adopt the necessary solutions to stay operational and thrive. What are the critical areas of innovation that enterprises must keep their eye on and invest in? We'll dive into three significant trends shaking up the innovation landscape that should be on top of leaders' minds – Cybersecurity, Full Stack Observability, and Data Center Networking, and why now is the time to embrace these innovations.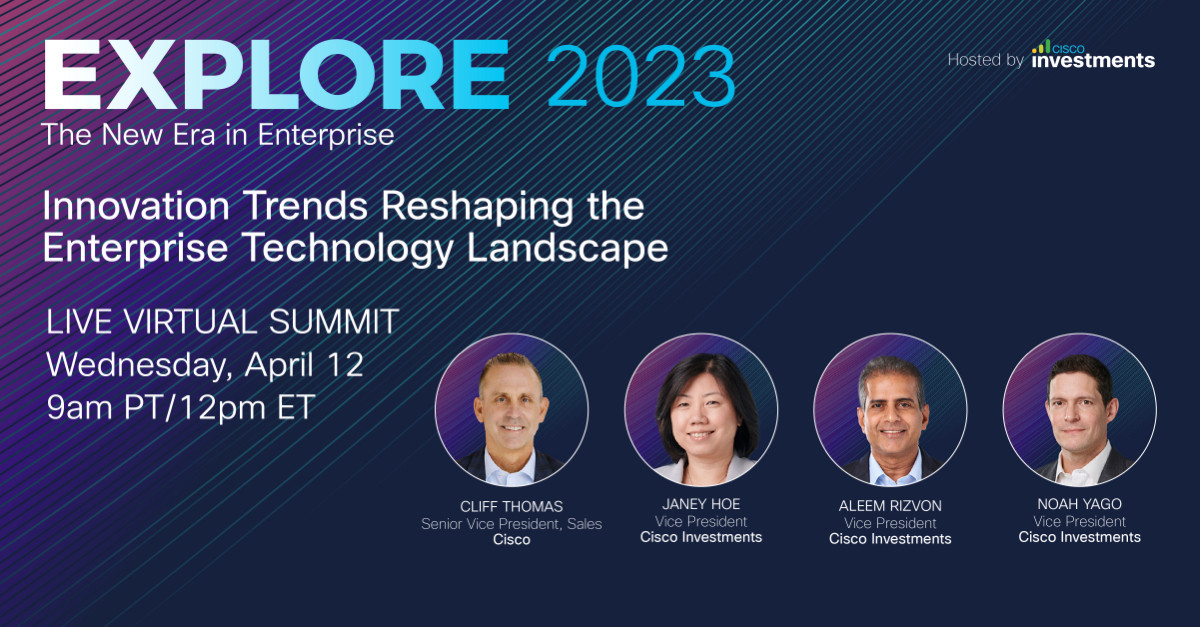 Presentation: Full Stack Observability Moving into a Cloud-Native World 
Enterprises face many issues around Full Stack Observability (FSO) in a Cloud-Native world, including talent shortages, disparate systems, reduced budgets, and more. As businesses continue to move into a Cloud-Native world, many complications come with this transition, especially when monitoring their endpoints. In this session, we will explore how to adopt and implement an FSO strategy using cloud-native Service Level Objectives (SLOs) to define reliability goals.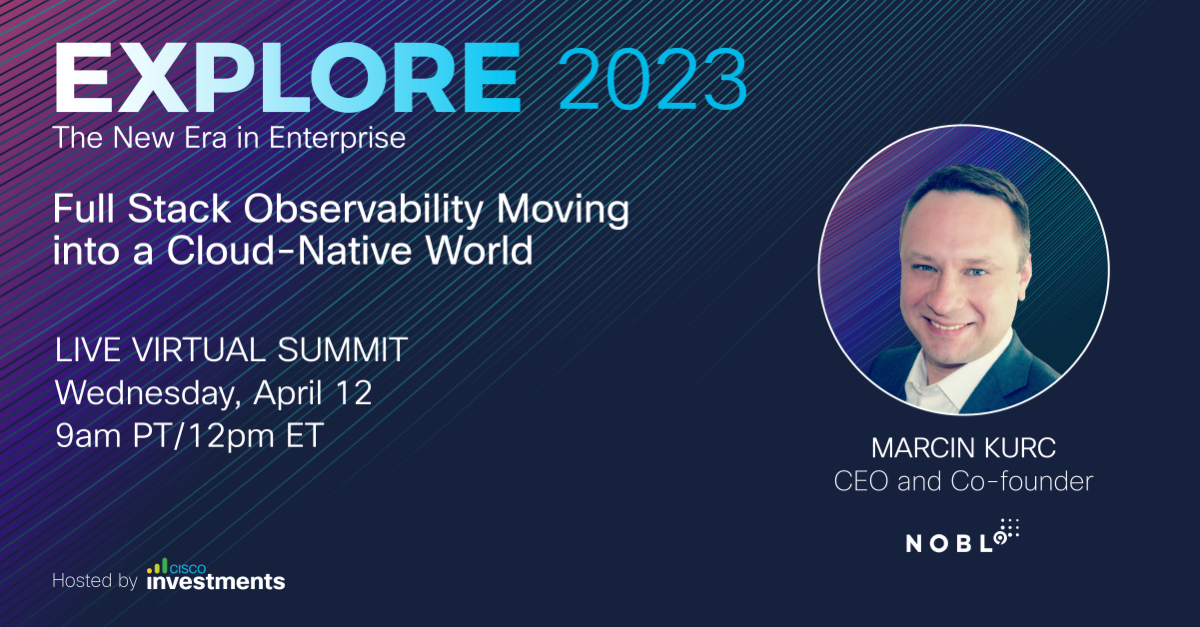 Presentation: The Next Cybersecurity Frontier — Securing Applications and Data  
Applications and data are the primary targets for data breaches. But today, security is everyone's responsibility. So, how do enterprises ensure that all teams take responsibility and raise the alarm for actual attacks? Uncover how to create a seamless security experience and the top ways to implement them across your teams while optimizing their effectiveness behind the scenes. Then, explore how to embed security early in an application's lifecycle while enhancing security on every new code.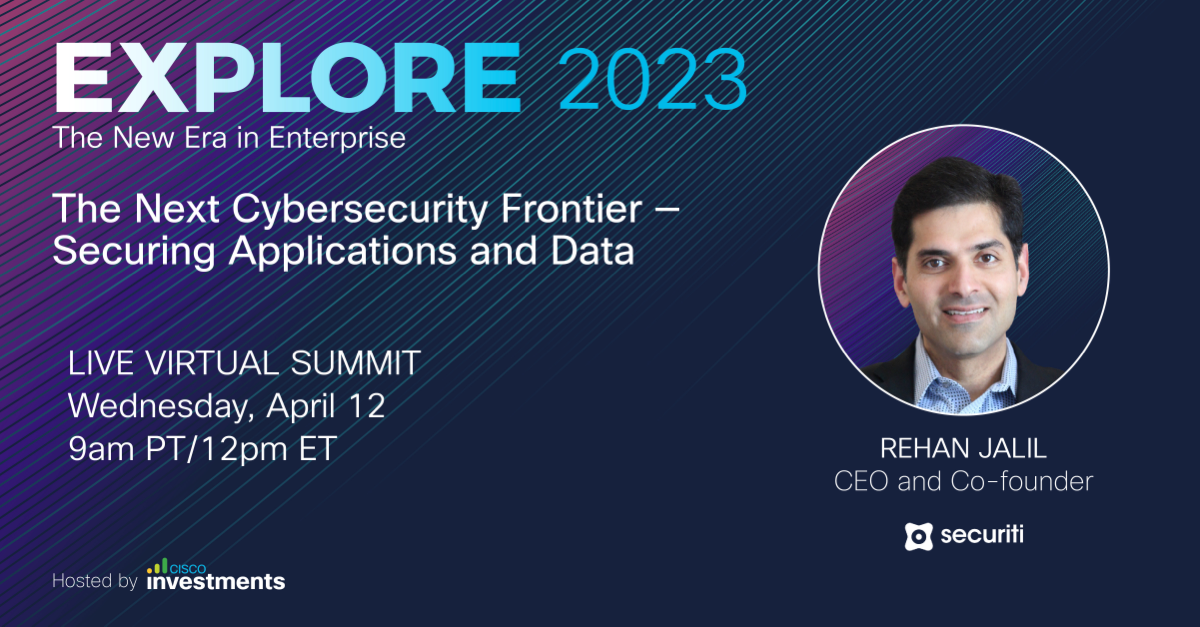 Be sure to mark your calendars for April 12 — we hope to see you at EXPLORE 2023!