There have been conversations around improving diversity and inclusion in the venture capital and technology startup ecosystems for years, but why has gaining traction been so difficult? The data demonstrate that venture capital and technology ecosystems continue to take small steps toward change, but it's not enough. For example, in 2019, 77% of venture-funded startups were led by white founders, 18% were led by Asian founders. Compare that to only 1% of venture funding was invested into Black or Latinx-founded startups, and 2.7% went to female-led startups (source: RateMyInvestor: Diversity in US Startups Report). The numbers continue to paint a stark picture of the lack of diversity across technology and venture investing industries.
Cisco is committed to building an inclusive future for all. We have a successful track record of improving diversity and inclusivity inside and out in the community as a company. In September 2020, we launched our Social Justice Beliefs and Action Plan, Cisco's blueprint for how we act as a business. Over the coming years, we will continue to focus our efforts on combatting deeply rooted racial inequities and driving change within our organization, communities, partners, and customers. Cisco also launched the Inclusive Future Action Office to leverage the entire corporate ecosystem – our people, partners, customers, and investments – to drive collective impact. The Inclusive Future Action Office collaborates with cross-functional business partners to help our 12 Social Justice Action teams achieve their visions. Our team (Corporate Development and Cisco Investments) is Action 11, Investing in Innovation.
As part of this overall effort, the Corporate Development and Cisco Investments organization is doing its part by focusing on investing in the next generation of enterprise technology through acquisitions and venture funding, including diverse-led startups and venture funds. In recent years, we've made improving diversity and inclusion a critical component of our investing strategy. We've invested in well-known diverse-led venture funds focused on enterprise technology, including McRock, Plexo Capital, and Aspect Ventures. However, we recognized that we needed to expand and accelerate these efforts. So, in the summer of 2020, we launched the Aspire Fund, a $50 million fund to be invested over five years exclusively in diverse-led startups and venture funds. The Aspire Fund was born out of a partnership between Corporate Development and Cisco Investments, Shari Slate, chief officer for Inclusion and Collaboration and senior vice president, Inclusive Future and Strategy, and the Inclusive Future Action Office team. Our partnership is focused on making strategic investments in startups and venture funds that are led by diverse leaders that fit Cisco's investment criteria, which include:
Potential for a robust engagement model with Cisco.

Strong co-investors to supplement Cisco with both capital and expertise.

Strategic relevance to Cisco and the markets we focus on.
Since launching the Aspire Fund, our team has met with many startups and venture funds, resulting in several significant investments aligned with our investing thesis. Recently, we've accelerated our investing efforts, and we're incredibly proud of what we have achieved in these early days and excited for what the future holds. Our progress continues with a slate of new investments announced in the last few months, including Work-Bench, Acrew Capital, L'ATTITUDE Ventures, and Wabbi.
Work-Bench, a New York-based venture fund, invests in early-stage enterprise startups across Artificial Intelligence, cybersecurity, cloud-native infrastructure, and the future of work verticals. The founders decided to dedicate their efforts to improving diversity in enterprise technology with industry-leading initiatives to bring greater awareness and change, such as the Women in Enterprise Sales Forum and the Navigate Summit. Work-Bench's strategic investment focuses on enterprise technology, a passion for supporting women founders, and brokering introductions to investors align with Cisco's vision for the Aspire Fund.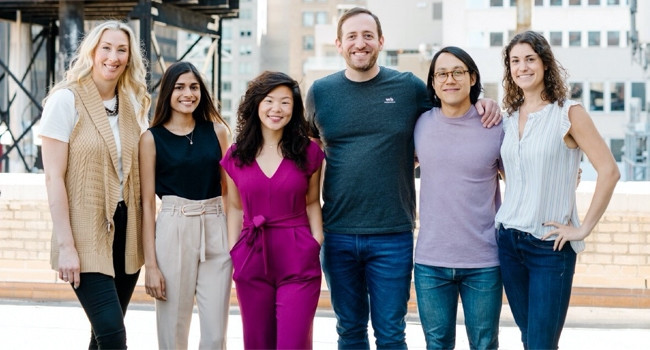 Acrew Capital, a leading Silicon Valley venture firm with deep expertise in FinTech, data, community-driven consumer, and security, holds a deep and long-term commitment to improving diversity in the technology industry. Over the past several years, we have been investing partners with Acrew. When the firm planned to raise their latest fund ($680 million), including The Diversity Capital Fund (DCF), we desired to continue our support of Acrew's efforts. The Diversity Capital Fund is a growth fund that Acrew will invest in new and current startups. What makes it unique is that 70% of the limited partner investors in this fund are people of color and women (source: Bloomberg). We continue to be a proud partner to Acrew Capital and to support the DCF.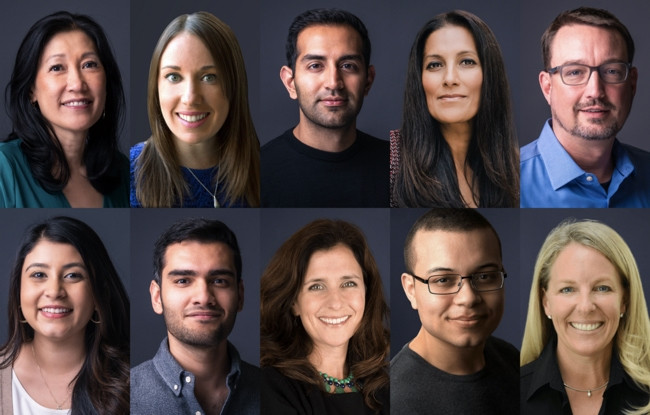 We reached an important milestone in Corporate Development and Cisco Investments' history when we made a strategic investment in L'ATTITUDE Ventures. L'ATTITUDE Ventures is a purpose-led venture fund that invests in early-stage US Latino-led and owned businesses with large and high-growth opportunities capturable through technology. In explaining why we invested, Cisco's chief operating officer Maria Martinez, said it best, "To power an inclusive future for all, we must commit to building a workforce that is representative of the world that we live in. Investing in L'ATTITUDE Ventures is a concrete step to ensure Latinx entrepreneurs have access to capital and a more prominent role in the venture capital space." We are thrilled to partner with L'ATTITUDE Ventures to create more opportunities for Latinx entrepreneurs to build the next generation of technology.
More recently, we invested in a female-founded cybersecurity startup, Wabbi, from the Aspire Fund. Wabbi, a continuous security platform company, announced their seed funding round of over $2 million. Brittany Greenfield, founder, and CEO of Wabbi, recognized a significant gap in solving the issue of deploying security solutions in modern pipelines, which led her to build Wabbi. We are thrilled to not only invest in Wabbi but to support them in accelerating their growth both innovation-wise and financially.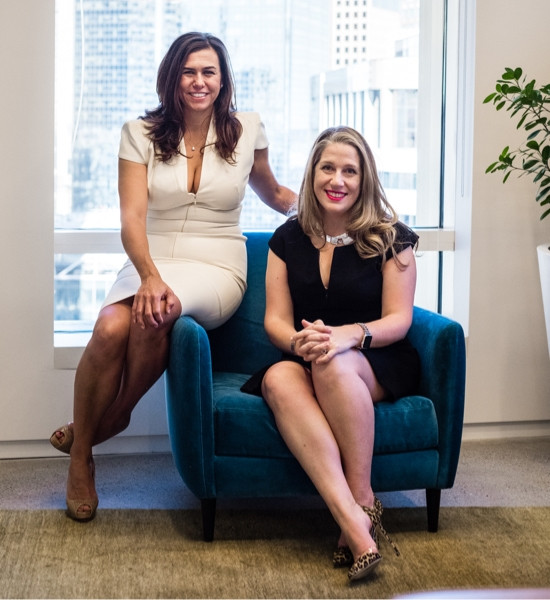 The Aspire Fund is our way of creating real change in the venture capital and technology ecosystems. Although we are in the early stages of investing the capital, we are excited about the future and the impact we will make in the venture capital and corporate venture capital worlds. We are excited to be part of creating a tectonic shift that will level the playing field and open doors for all technology founders and venture leaders.